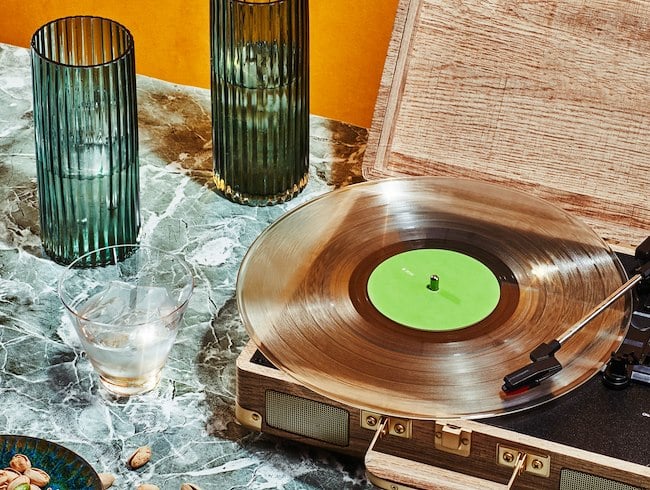 Christmas Menu
Naughty or nice - either way, we have a treat that will tentalise your tastebuds. Enliven your Winter and indulge in festive flavours.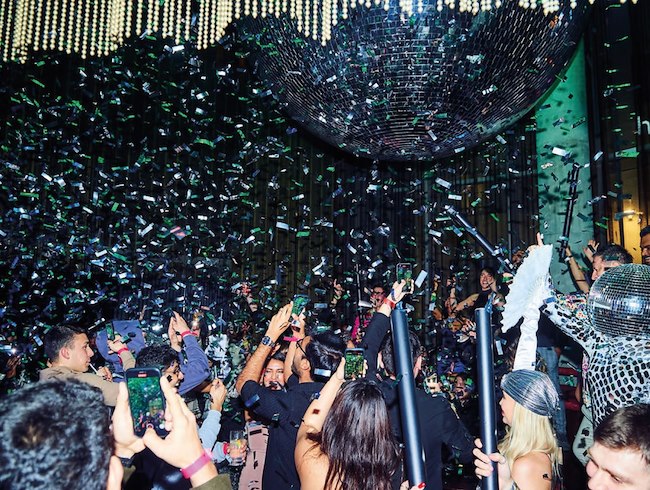 New Year's Eve Menu
Indulge in a final feast this New Year's Eve at W Lounge before being pulled into an evening filled with spectacles at The Perception Bar.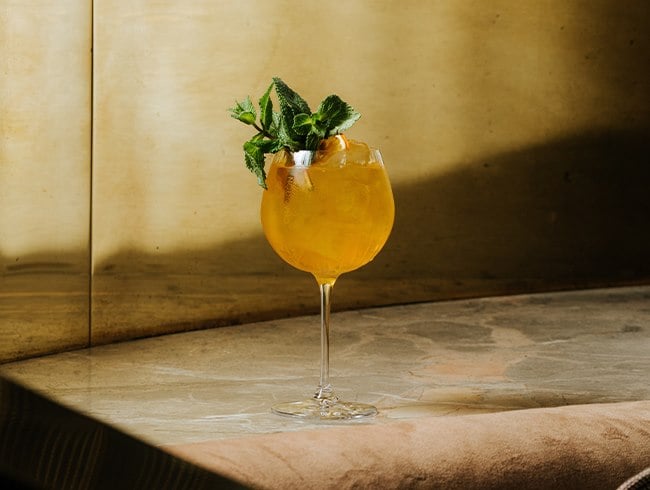 Cocktails and Drinks Menu
Cocktails form a part of our DNA. From classics to innovative W twists - they are all about style, sophistication, and glamour. Whether you're looking for a pre-dinner drink or a nightcap, our mixologists will create a cocktail tailored to your taste and mood.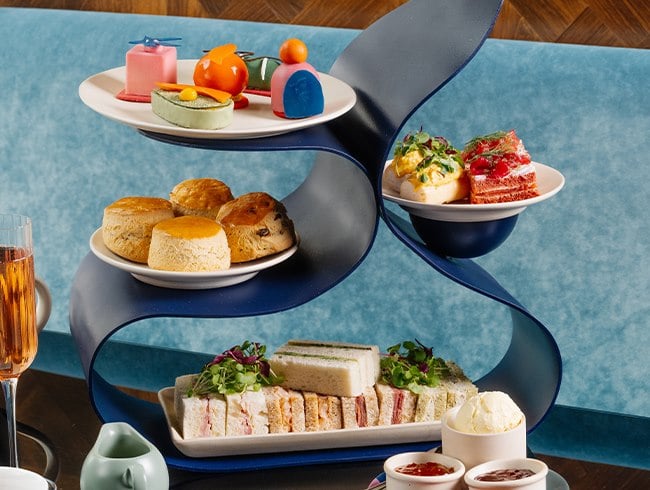 Afternoon Tea
Introducing an innovative collaboration with Brighton-based artist Lois O'Hara, redefining the traditional afternoon tea offering to create an experience that transcends the ordinary with bold colours, curves, and flavours.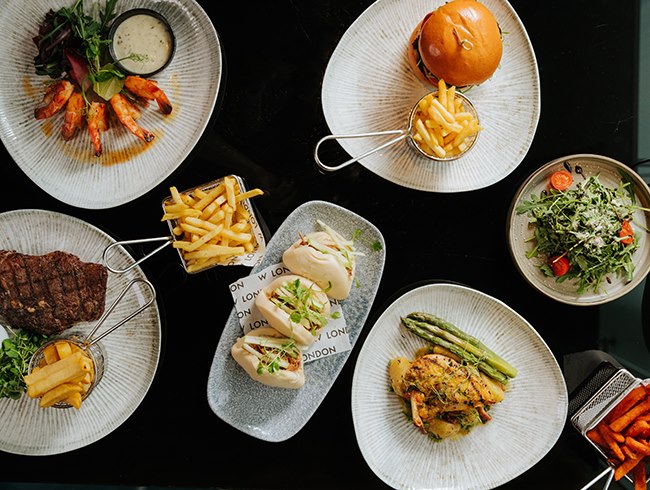 Dining Menu
With Chinatown in front of our doorstep, Asian Fusion inspires our shareable menu. Whether you're looking for the perfect companion to your cocktail at The Perception, getting work done at W Lounge, or catching up with your friends; these bites will tempt your tastebuds. They're made to be shared, but are you willing to?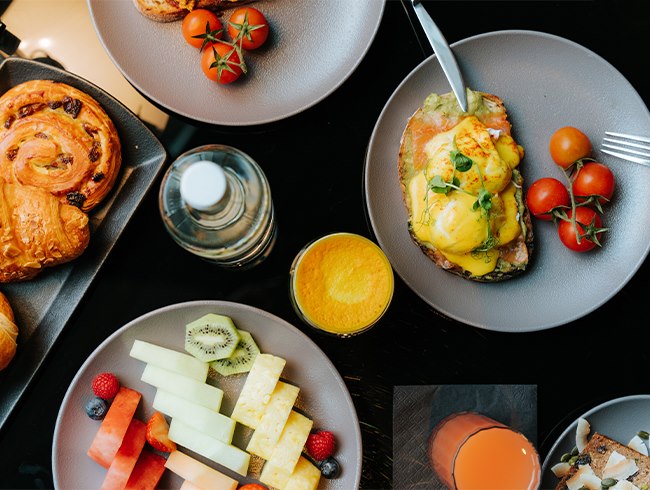 Breakfast Menu
Start in style with our fresh selection of indulgent breakfast options, perfectly chosen to elevate your day.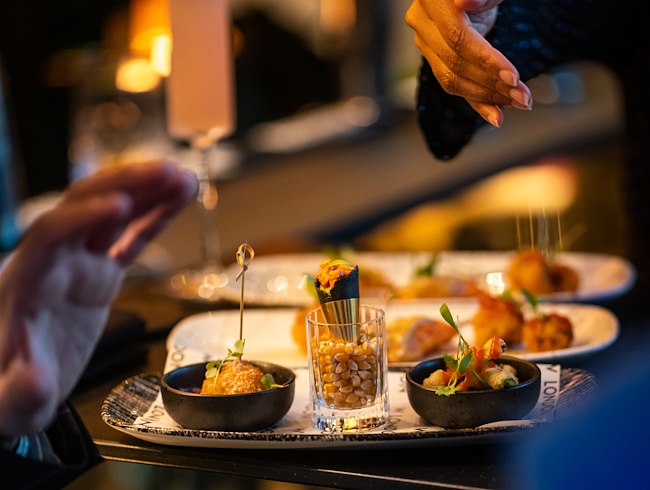 Events Menu
Explore our enticing menus to host an unforgettable moment at The Perception